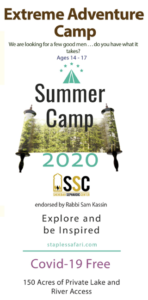 The four-week Extreme Adventure experience from August 2-26 costs $4000, paid to Staples Safari.
It does not include airfare to/from Spokane or the helicopter experience fee ($150).
Forms, payment and proof of medical insurance must be received no later than July 24.
A non-refundable deposit of $____ is required to secure a slot in the camp.
Download the forms below, fill them in, legibly, where data can be typed, print, sign and return them to us.
The medical form is comprehensive. We need this information in case of emergency to ensure that physicians have a full medical background in case a parent cannot be contacted.
Medical:
Scuba / PADI Forms:
Preparation: